A HOME AWAY FROM HOME IN ZIMBABWE
Picture yourself watching the perfect Zimbabwean sunset: sundowner in one hand and camera in the other. What could be better than this level of bliss? If you stay at Willow Lodge, you will not miss a single thing. Yes, there are dozens of Harare Hotels and Lodges to choose from, but quality and quantity are two different things. If a luxurious, high-quality experience is up your alley, Willow Lodge should be your first choice.
COVID UPDATE: All our staff have been vaccinated against Covid-19, and adhere to strict mask wearing and sanitising to ensure the safety of all our visitors.
You'll find our Harare Bed and Breakfast tucked away in the tranquil northern suburbs of Harare, ready and waiting to offer you laid-back accommodation at its finest. Our property is the perfect marriage between secluded, nature-inspired living and access to the city and urban surrounds. You get to choose which aspect of Harare you want to explore every day.
When you are staying at Willow Lodge, you will feel as though you are staying in one of the cosiest boutique hotels in the area. This is because we strive to offer a 'home-away-from-home' atmosphere, with personalised attention.
What keeps our guests coming back, time and time again, goes beyond our cost-effective and competitive Harare lodges accommodation room rates. With personalised services like Airport Transfers and thoughtful finishing touches like the ability to book a driver for the day, Willow Lodge is more than simply a Harare bed and breakfast accommodation 'option'. If it's a warm welcome, memorable stay and luxurious convenience you're after, Willow Lodge should be your first choice. Our ability to offer guests our unique brand of hospitality and individual care is what sets us apart from other guest lodges in Harare. When you book an en-suite room at Willow Lodge you get so much more than well-equipped accommodation, you get the peace of mind of knowing that your stay is as important to us as it is to you.
Some of the services we offer include:
Fine Dining
Enjoy some of the best cuisines that lodges in Harare have to offer. Take your tastebuds on a journey that they will never forget with food from our restaurant.
Car Hire
Drive in and around Harare at your leisure, exploring all that there is to see and experience, one mile at a time.
Free Fibre Internet/WiFi throughout the lodge
Reliable, fast internet comes complimentary with your stay, to ensure you have no downtime when it comes to Zoom meetings or work emails
Conferencing
You can host colleagues or clients in a tranquil space that no other hotel in Harare could come close to matching.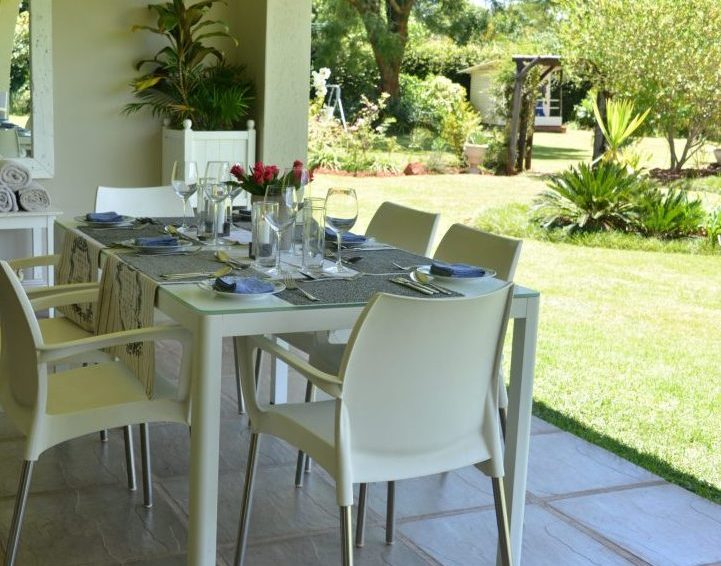 We offer every guest personalised service that makes them feel undeniably special, whether they are stopping by for a brief business trip or a long, relaxing stay. Our unique blend of luxury and affordability is something to look forward to, whether this is your first time in Africa or your hundredth! There is always a new adventure waiting around the corner in Zimbabwe, and we're one of the guest houses in Harare that provide a well-rounded experience for every traveller we encounter.
Not all Harare Bed and Breakfasts are created equal. When it comes to Harare Hotels and Lodges, it's easy to see why Willow Lodge appeals to a broad range of travellers – from locals looking for a weekend getaway or tourists in search of an African adventure to out-of-town businesspeople who appreciate a professional environment with a personal touch.
Being centrally located and easily accessible from airports and major roads, it's the perfect base for your travels.
What are you waiting for? Book your stay today!
Willow Lodge offers various conference packages to accommodate business meetings
We have both full-day and half-day packages to suit your needs, but we are also happy to tailor-make a package to ensure your meeting meets all expectations.
Our conference room is equipped with:
1

&nbspLunches (on request)
(Any dietary requirements are welcome including vegetarian, vegan or Halal). Please contact us to enquire about availability and the various packages.
Willow Lodge – the top choice when looking for a bed and breakfast, luxury lodges and hotels in Harare
Whether you are staying in Harare for business or pleasure, you will want to choose the best accommodation out of all the lodges and hotels in Harare. No matter the length or purpose of your visit, Willow Lodge has you covered. We offer airport transfers and car services, and are rated one of the top bed-and-breakfasts in Harare by Trip Advisor. Book your stay today – as we are just 20 minutes from central Harare.
Why choose us over other Harare hotels?
Willow Lodge rivals the very best guest houses, hotels and guest lodges in Harare. Even if your holiday consists merely of savouring quality time by yourself, and sunbathing in solo tranquillity, the quality of our service means you'll never have to leave our guest lodge in Harare. Suites and garden rooms afford privacy for the romantically inclined, while family rooms can house up to four people. When you stay with us, you can also pick from premium services such as daily housekeeping, room service, chauffeured drives, spa treatments, WiFi and babysitting.
What you can do at Willow Lodge
Free Fibre / WiFi Internet
Our Harare accommodations (Single Rooms and Double Rooms) come standard with 'home away from home' convenience.
GREAT REASONS TO STAY WITH US

Aircon
TV
WiFi
Heating and fans

Tea and coffee
En Suite bathrooms
Fine Dining
Lunches on request
Daily Housekeeping
Room Service
Swimming
Conferencing
Babysitting

Airport transfers

Vehicle for hire
Bed & breakfast
Secure parking
Security
Zimbabwe offers visitors dozens of unforgettable sights and sounds, which are bound to create memories that last for a lifetime. Key highlights that are simply unmissable include a visit to Victoria Falls and its bridge, as well as Hwange National Park.
You will also find many ways to occupy your time in Harare. We have compiled a handy list of popular outdoor attractions and places to eat, as well as child-friendly amusement parks – all for your convenience.
Allow us to assist you with car hire so you can explore the region or hire a driver, so you can take in the sights in style.